Is Roadside Assistance Worth It?

Flat tire in the middle of nowhere…it was good to have a shoulder to cry on!" – unknown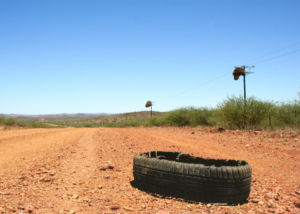 When was the last time your car broke down?
Was it on a side street?
Was it out in the middle of nowhere?
Was it on a busy freeway?
Was it convenient…probably not!
It's one of those things that you hope will never happen to you, but as we know, "hope" isn't a strategy.
It happened to one lady who was on her way to the airport, in the middle of a freeway during rush hour traffic. Her newer model car just stopped! The only things that worked were her brake lights. Luckily a semi truck driver blocked traffic until a policeman could come and push her off the freeway, damaging her car in the process.
Wouldn't it have been so much better if she had a Roadside Assistance Plan with her auto insurance? According to a study by Agero, 69 million cars in the United States breakdown every year. With numbers like that, your chances of having that experience is pretty high.
What is Roadside Assistance?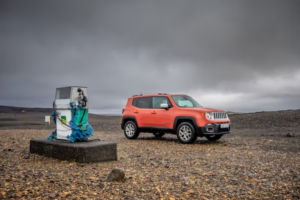 Roadside assistance is kind of like having your own 911 number to call 24/7 for problems with your car. You can call them if …
you've locked yourself out of your car
you're off the road stuck in the mud or snow
you've run out of gas (or electric juice)
you've had a flat tire
your battery died
you need a short tow
There may be some limits to the plan you sign up for, so be sure you are aware of them.
How does Roadside Assistance Work?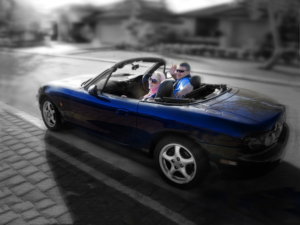 When you have signed up for Roadside Assistance, their goal is to get you back out on the road as quickly as possible. With that in mind, you will be given a toll- free phone number that you can call any time of the day or night if you have car problems. Some plans will have an App with GPS on it, which is another way you can contact them, and in addition it will help them locate you easier and quicker.
Roadside Assistance is relatively inexpensive, and could end up saving you money on things like towing services and locksmith services. Companies offer different levels of service with widespread coverage, and you can purchase assistance from:
Auto Clubs
Auto Manufacturers
Credit Card Companies
Wireless Phone Companies
Insurance Providers
Help is just a tap away" – Allstate
At Whitcomb Insurance, we care about your safety, and we would be happy to sit down with you, and answer any questions you might have about Roadside Assistance. You can count on us to be totally honest and upfront with you!
Along with great insurance options, we also offer Financial Services. You can count on us to be totally honest and upfront with you!