Managing Your Small Business Insurance
What do you need to start a business? Three simple things: know your product better than anyone. Know your customer, and have a burning desire to succeed." — Dave Thomas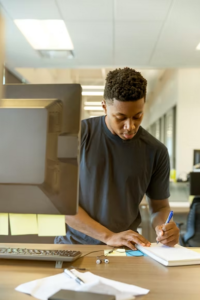 Being a small business owner can be great, and rewarding, but it isn't always easy.
For those of you who are small business owners, as a small business owner myself, I can relate to the challenges that you are faced with everyday. From employees to overhead, from client satisfaction to small business insurance. These challenges are real and can't be ignored.
Although I can't help you with employment or overhead issues, I can help you understand small business insurance, how to manage it and how to make it work for you…
What do you know about a BOP (Business Owners' Policy)?
Owning and operating a business is a big responsibility, so, when it comes to insurance, it's important to know what you need, and what you're getting when you buy a policy.
The two types of coverage that are pretty basic for a BOP are:
General liability – which will protect your company if you are liable for someone's personal injury or property damage, as well as legal costs that may result.
Property insurance – will protect you from property damage resulting from theft, natural disasters or any other damage that occurs during the normal course of business.
Along with these basic coverages, it's also important to consider the type of risk that your company might face, risks that might be unique to your particular business.
What else might you need coverage for?
Without having all the right coverage, your company risks paying for losses that can be costly, and could even cost you your business. Consider these questions, and see if they apply to you:
Don't let confusion keep you from getting the right insurance for your business…talk to your insurance agent for clarification…you'll sleep better at night.
At Whitcomb Insurance, it is our pleasure to sit down with our clients, and we would be happy to sit down with you, answer any questions you might have, whether it's about auto, homeowners, small business or life insurance. You can count on us to be totally honest and upfront with you!
Along with great insurance options, we also offer Financial Services. You can count on us to be totally honest and upfront with you!