Is It Necessary To Buy Travel Insurance?
If you have planned a lengthy or very expensive vacation, or a trip of any kind, what if something unforeseen comes up at the last minute that prevents you from going?
For such a small phrase, "what if" is pretty powerful and carries a big punch. What if….
You or a loved one gets sick?
There has been an accident?
There is catastrophic weather such as a hurricane or tornado?
There is a pandemic?
Your passport is be missing?
Your luggage gets lost or stolen?
You have a medical emergency while travelling out of the country?
(Terrible to think about but) There's a terrorist attack?
Your travel company has a financial problem? (It does happen!)
As you can see, there are a lot of what if's, and I'm sure there are more than I thought of.
Traveling out of the United States…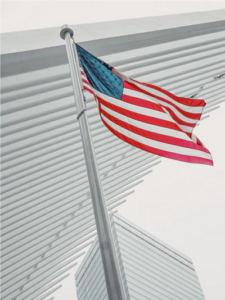 It's important to note that the US Department of State advises Americans who travel out of the country to have travel insurance. When you are travelling overseas, if you should have an emergency, there are a few things that the US Embassy in that country can help you with, but they are limited as to what they can do. They cannot pay for medical emergencies, emergency transportation or other financial problems or losses that may occur.
Protect Your Trip Investment
Some people would say, if you can't afford travel insurance, you can't afford to travel.
If you were buying a new house, car or boat, you would buy insurance to protect your investment…buying an expensive vacation is also an investment that you should want to protect. The nice thing is that travel insurance is relatively inexpensive, especially when you consider the peace of mind it can give you, that in the event of a problem, you and your investment are covered.
What you should look for in travel insurance…
Trip cancellation or interruption coverage. Although, if you paid for your trip by credit card, your credit card company may provide some coverage, but not necessarily all of it. Whereas, trip cancellation will cover all nonrefundable fees. This coverage may include:

Natural disasters
Illness or Injury
Financial problems, such as bankruptcy by your travel company
Other misc. reasons to cancel your trip

Coverage for your baggage if it is lost, stolen or damaged. Keep in mind there are limits on how much you will be reimbursed, so before you pack too many expensive things, know how much your trip insurance, your homeowners and possibly the airlines will cover.
Medical or emergency that occurs while you are travelling. Many of the health insurance plans we carry for our daily needs will not cover anything outside of the United States, you'll want to make sure your medical and dental are covered while you're out of the country.
Travel delays and interruptions happen all the time…you may miss a flight or the flight has been cancelled so then you miss a connection flight, or the cruise ship sets sail without you.
Give us a call, at Whitcomb Insurance, we can help you with your travel insurance, and along with other great insurance options, we also offer Financial Services, and would be happy to sit down with you, help you decide what would serve you best, and answer any questions you might have. You can count on us to be totally honest and upfront with you!
Contact us or give us a call at 425-391-8731.