Why Do I Need a Will?
Say not you know another entirely, till you have divided an inheritance with him."
― Johann Kaspar Lavater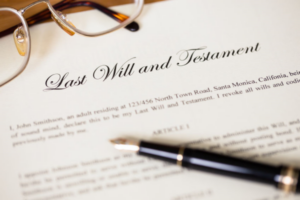 There's an old saying: "Where there's a will there's a way," and although it isn't necessarily talking about your last will and testament, it actually could be…where there's a will you'll have your way of how your property is distributed and your last wishes carried out when you pass.
Are you aware that about 70% of Americans do not have a will? Are you one of them? Some of the reasons people don't feel it's necessary to have a will are:
"I'm too young, I'm not going to die anytime soon, I can do that later."
"I'm not rich, what am I going to leave to anyone?"
"Once I'm gone, I won't really care what happens to my stuff."
Whether or not you meet any of the criteria above, there are some very good reasons why everyone should have a will, even if it's just a simple one.
Why you should have a will…
A will can save one's family from being put into a quagmired pit of legal conundrum, in case of death (which may even be untimely)."
― Henrietta Newton Martin
Think of a will as a document of protection:
It protects your estate (whatever it may be), from being distributed differently than you would want, and because you decide who will be in charge of executing your will, it protects decisions about your estate from being decided by judges or other officials.
It protects your estate from being distributed to anyone you designate as not being a beneficiary.
If you have a spouse, it protects her/him from not receiving what should legally be theirs.
If you have children, it protects them from not inheriting what you would want them to have…additionally, if necessary, it protects them from being raised by someone other than the person or persons you have designated to be their guardians. If you have trusts set up for your children, it protects them by allowing you to designate who administers those trusts in your behalf.
It will help protect those you have left behind from going through the stress of a lengthy probate process and the need to spend time, money and emotions in order to settle your affairs.
It can protect your estate from being eaten up by estate taxes. A will can allow you to make gifts of up to about $13,000, and these gifts are excluded from estate taxing. (Talk to your financial professional or attorney about the exact amount that you can gift.)
More about wills…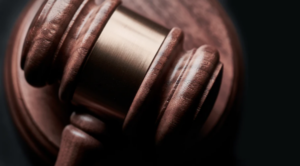 If you die without a will, which is called dying intestate, the state you reside in will take over, not only take over distribution of your assets, but also guardianship of any minor children you might have.
If your circumstances aren't complicated, it isn't difficult to set up a will, there are forms and processes on line that can help you get started. But if your life and your estate are more complex, it's wise to use an attorney or a financial professional to make sure it's done correctly.
Because life changes, it's important to review your will every 2-3 years, to make sure your will still reflects your wishes and needs.
Give us a call at Whitcomb Insurance, along with great insurance options, we also offer Financial Services, and would would be happy to sit down with you, help you decide what would serve you best, and answer any questions you might have. You can count on us to be totally honest and upfront with you!
Contact us or give us a call at 425-391-8731.