What You Need To Know About Long Term-Care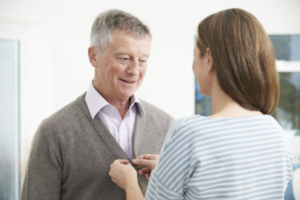 The number of people who have become caregivers for aging family members continues to rise…typically these caregivers have not only not had training, but they don't have enough support. Becoming a caregiver for someone you love is a noble thing to do, but it often becomes overwhelming and too much to handle.
What can you do? Is there another way?
What is Long-Term Care?
In 2019, there were about 54 million people, 65 years or older. According to the US Department of Health and Human Services, at least half or more will need long-term care in their future, which is custodial and skilled care, consisting of such things as:
Bathing
Eating
Dressing
General Hygiene
Going to the toilet
Incontinence Care
Moving from one place to another…bed to wheelchair, etc.
Medical support
Transportation
Adult day care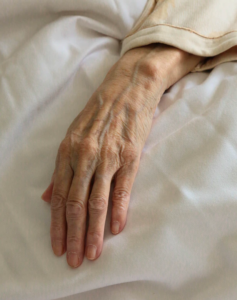 Long-term care isn't limited to one location, but can be provided by different caregivers in different places. While care can be provided in nursing homes and adult day care centers, the majority of long-term care is provided in the home, usually by friends or family, although there are professional services that can be hired to come into the home.
About Long-Term Care Insurance…
Private health insurance and Medicare will only cover skilled care for a short period of time…not long term, and they have specific conditions associated with that coverage. That is why it's important to consider a Long-Term Care policy that will help fill in the gap between your current insurance coverage and actual needs.
What you should know is…
These policies will have daily and lifetime maximums, and covers only qualified expenses.
A person's physical condition also needs to meet certain criteria before coverage will begin, such as cognitive impairment or the inability to take care of personal needs.
There is also a waiting period before coverage begins.
Your policy will determine the length you will receive coverage benefits.
Even with these few requirements, Long-Term Care insurance can be a life saver financially, but is it right for you? The best thing you can do is to sit down and talk it over with your insurance agent.
Long-Term Care in Washington State
FYI: Washington State has passed a new tax on wages…beginning Jan 1, 2022, a new payroll tax of 0.58% will be levied on all W-2 income, with no cap on the tax. It carries with it a lifetime maximum benefit of $36,000 which will be adjusted for inflation, and will begin payouts in 2025. In order to claim the benefits, you must remain a resident of the State of Washington.
At Whitcomb Insurance we appreciate the opportunity to sit down with our clients, and we would be happy to sit down with you, to answer any questions you might have, whether it's about Long-Term Care, auto, homeowners, small business or life insurance. You can count on us to be totally honest and upfront with you!
Along with great insurance options, we also offer Financial Services. You can count on us to be totally honest and upfront with you!
Contact us or give us a call at 425-391-8731.