Why Is Long Term Care Insurance Important?
Aging seems to be the only available way to live a long life." – Daniel Francois Esprit Auber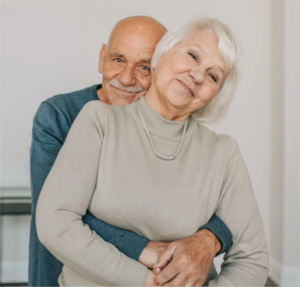 We all want to live to a ripe old age, but with that comes the possibility that you may develop health issues that require some type of skilled care assistance to meet your needs.
According to Consumer Affairs, in a current report, about 7 out of 10 people will need assisted care sometime during their lifetime, while more than 810,000 people live in an assisted living facility…which is about 2% of U.S. seniors.
Many people avoid thinking about the fact that they may need to depend on someone else for their care, so they fail to prepare. But there are several reasons that you might need assisted living or long term care you shouldn't ignore:
Heart disease
Complications from stroke
Dementia or Alzheimer's
Arthritis
High blood pressure
What does Long Term Care Insurance Cover?
Not all assisted care takes place in an assisted living or nursing home, some services can also be offered at an adult day care center, or even in your own home. There are two types of services that Long Term care covers:
Custodial Care – which helps with everyday activities that you need assistance with such as…

eating
bathing
using the bathroom
dressing

Skilled Care – which requires assistance from a medical professional

rehabilitation
taking medicines
some testing such as blood pressure or heart monitoring
It's important to note that typically, Medicare and most private health policies only cover skilled care, and only for short term, and sometimes for only specific reasons.
What you should know about getting Long Term Care Insurance
You may want to get it sooner than later…it's less expensive to buy it when you are younger than when you are older, because if you are a senior adult, you may already have some existing conditions that may make your premiums cost more or even prevent you from getting a policy.
Because women typically live longer than men, the likelihood they will need long term care is higher.
People who live alone, rather than with a spouse, family member, or partner, are more likely to need assistance.
Your lifestyle plays a big role in whether or not you might need long term care. If you drink excessively, smoke, or are very overweight, your chances are higher.
It's important to plan for long term care, even though you're not sure if you will actually need it. Talk to your Insurance Agent and find a plan that will fit your needs and your budget. Then if, or when the day comes, you will be prepared.
At Whitcomb Insurance, we care about your future, and we would be happy to sit down with you, answer any questions you might have, whether it's about auto, homeowners, small business or life insurance. You can count on us to be totally honest and upfront with you!
Along with great insurance options, we also offer Financial Services. You can count on us to be totally honest and upfront with you!