What's True And What's False About Life Insurance?
Life Insurance: It's cheaper to buy 10 years too early than 1 minute too late." -unknown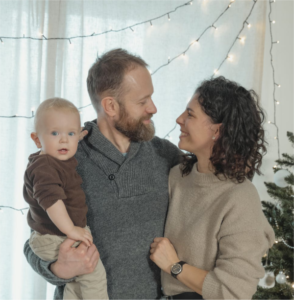 Most people aren't in a big hurry to talk about or purchase life insurance. It's not a topic that most of us want to talk about…"We can talk about that another time." But it's a conversation that shouldn't be put off, because like the quote above says, it could end up being too late.
Part of the reason that you may avoid the subject, is because you don't really understand Life Insurance. You may have heard or thought things that aren't necessarily true, and so you're confused. Life Insurance can be confusing, but it doesn't have to be as bad as you may have thought, if you understand it better.
Answers to your Life Insurance questions…
I'm young, healthy and I'm single, should I still have life insurance?

Although you may not yet have a family to be concerned about, you may have debt and you will have funeral expenses that life insurance would cover.
Getting life insurance at a younger age can save you money later in life, because you can lock in more affordable rates when you're young.

If I have life insurance through my job, do I need an additional policy?

Typically, you will not be able to take your policy with you if you leave your current employment.
Your company policy may not give you the coverage you need or desire.

Isn't life insurance really expensive?

Life insurance may be more affordable than you think. There are different policies that can fit your budget. The best thing you can do is talk to your Insurance Agent to figure out what's best for you.

If I'm a stay-at-home parent and don't have a paycheck that my family depends on, do I still need life insurance?

Although you may not bring home a paycheck, you most likely provide valuable services that will need to be replaced, such as child care, and those services can be very costly. A life insurance policy would cover those expenses.

If my children are adults, why would I still need life insurance?

A life insurance policy would help pay funeral expenses, estate taxes, debt, or even leave an inheritance for your children.

If I have health problems can I still get life insurance?

There are policies that will cover people who have medical conditions. Although they may be a bit more expensive, it's important to have the coverage if possible.
The same applies for people who smoke and are overweight, but want to buy a life insurance policy.

If I am a senior citizen, is it still possible for me to get life insurance coverage?

There are policies available for seniors who currently don't have coverage but feel they need it. Similar to other situations, it will probably cost a little more and may require a medical exam.
Still have questions about Life Insurance? Talk to your insurance agent…you'll be able to get all of your questions answered.
At Whitcomb Insurance we love to sit down with our clients, and we would be happy to sit down with you, answer any questions you might have, whether it's about auto, homeowners, small business or life insurance. You can count on us to be totally honest and upfront with you!
Along with great insurance options, we also offer Financial Services. You can count on us to be totally honest and upfront with you!
Contact us or give us a call at 425-391-8731.