Do You Need Insurance For A Home Business?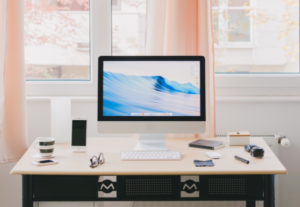 More and more people in today's business world are taking their businesses home, which saves on many expenses and time:
Commute time
Rent
Utilities
Greater productivity without distractions
But one thing that many home-based business owners don't consider is the need for business insurance. Although your Homeowners or Renters Insurance policy may offer limited business property coverage, it most likely is not adequate to cover all of your business property, such as computers or detached storage. It's also a probability that your homeowners liability coverage will not cover business activities such as clients that come to your home business and get injured in an accident.
You may need more insurance protection…
The type of business you are operating will determine the type of coverage you will need. Insurance needs you should consider are:
Liability: Do you have clients or other business related visitors come to your home business? (This would include delivery persons and sales people) If the answer is yes, then most likely need liability coverage, which will protect you and your business from damages or injury that may occur to a client or their property.
Insurance for Business Property: Any equipment you use for your business such as: computer equipment. phone systems, furniture, other equipment or inventory, typically will not be covered in your Homeowners or Renters policy.
Business Automobile: If you drive a vehicle for business, for visiting clients, deliveries, pickups or any other reason, your personal auto coverage will not protect you.
Professional Liability: If you're working as a consultant or another type of professional, you should consider insurance coverage that will protect you in the event a client claims failure to deliver on promises or negligence.
Insurance Options:
Homeowners or Renters Insurance policy Rider: This is one of the least expensive policies you can get for your home based business. This type of policy works well if you are a one person business, you don't have a lot of valuable business equipment and you have relatively few visitors to your business.
In-home Business Policy: This type of policy will give you more comprehensive coverage including critical document loss, coverage for up to 3 employees and protection against bank deposit theft.
Business Owner Coverage: This is the same type of policy that other outside business owners purchase. It  is the most comprehensive of the Business Insurance Policies.
There is no "one policy fits all" policy, so if you're operating a business out of your home…Contact us or give us a call at 425-391-8731. We would love to sit down with you to give you the Business Insurance protection that best fits your needs and protects your business.