What is Gap Insurance  and Could It Benefit You?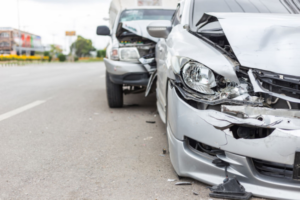 If you are the original lessee or loan holder on a car or other vehicle, (especially a new vehicle), then it would be good for you to understand what Gap Insurance is.
Gap Insurance (Guaranteed Auto Protection), also called "loan/lease coverage", is an insurance coverage that can help you pay off the loan or lease of your vehicle in the event that it's involved in an accident and it is demolished, or if it is stolen.
As we are all aware, the minute you drive your new car off the lot, it depreciates in value, and will lose about 20% more during the first year that you own it. But just because your vehicle depreciates that much, your loan or lease value does not. Here's where you could lose money:
If you are involved in a collision and your car is totaled, and undrivable, your insurance will pay the lender the amount of the car's current value, not the amount of the original loan or how much you still owe on the loan. So, if your vehicle's value at the time of the accident was $20,000, but you still owed $22,000 on your loan or lease, $20,000 is the amount they would pay, which would leave you with $2,000 that you would have to pay out-of-pocket to complete your loan/lease obligation.
Here is where Gap Insurance can help:
If you were involved in the above example, and had Gap Insurance, that coverage would "kick in" and pay the remaining balance.
Gap Insurance will only pay off a vehicle that has been totally demolished, and will not help you purchase a replacement car. For help with that, there is car replacement coverage.
Is Gap Insurance a good idea for you?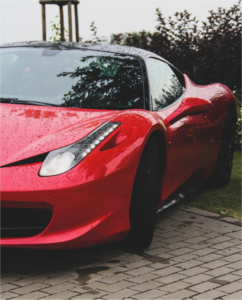 While Gap Insurance is not required by law, as is Liability and Collision, some lenders or lessors may require it.
These are reasons you may want to take into consideration when making the decision to buy or not buy Gap Insurance:
If you are buying a valuable, high priced vehicle
If you are financing a vehicle with a low down payment, (less than 20%), this situation creates a significant gap between the car's actual value and the amount of the loan
If it would be difficult for you to pay the difference between the value of the car and the amount owed on the lease or loan in the event the car is totaled
If you have financed your vehicle for 60 months or more
If you are leasing your vehicle, check your lease contract, many of them already include Gap coverage.
Gap Insurance can be purchased from the auto dealership, the lender, or lessor, but the best place to get your Gap coverage is from your insurance agent, who can find you the best price.
Give us a call at Whitcomb Insurance  we would be happy to sit down with you and help you decide which options are best for you, and answer any questions you might have. You can count on us to be totally honest and up front with you!
Contact us or give us a call at 425-391-8731.