Why Do You Need Condo Insurance?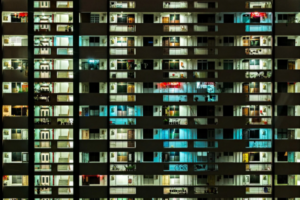 If you're buying a condo, by default, you will also be joining an HOA (Homeowner's Assn.). Won't the association have insurance that will cover your belongings? Unfortunately that is what a great many new condo owners think, but this isn't typically the case.
What the HOA covers….
The policy that the HOA has is to protect their interest in the building's structure, along with a certain amount of liability. It's often called a master policy, because it is purchased with the dues collected from the residents in their HOA fees. Coverage usually includes:
Property Damage – Damage to common areas in the complex such as:

playgrounds
clubhouses
fitness areas
pools
stairways
roofs

Liability – This coverage is intended to pay medical expenses and possible legal fees if someone is injured while using a common area of the complex.
It does not cover your personal space or property.
What Condo Insurance covers…
A Condo Insurance policy is very similar to a Homeowner's policy, because it typically covers not only your personal belongings, but also minimal coverage for your unit's structure. It's coverages include:
Personal property replacement in the event you are robbed or your property is destroyed by fire.
Structurally it will usually insure such things as:
Liability coverage for medical bills and/or possible legal fees, if someone is injured while inside your unit.
Loss of use coverage, which can help you with your living expenses if you must leave your condo for a time due to fire or some other covered loss.
If you are financing the purchase of your condo, your lender will most likely require you to have Condo Insurance, also called "walls-In" coverage, meaning it protects what is inside the walls of your unit, including your personal belongings.
***Just a note:
If you're purchasing a Townhome, insurance is the same as Condo Insurance, but there isn't a type of insurance labelled specifically for townhomes.
Also, if you're renting either a condo or townhome, you don't need Condo Insurance, but it would be wise to buy a Renter's Policy.
If you are in the market for Condo Insurance, the smart thing would be to sit down with your Insurance Agent to decide the best coverage for your situation.
---
At Whitcomb Insurance we love to sit down with our clients, and we would be happy to sit down with you, answer any questions you might have, whether it's about auto, homeowners, small business or life insurance. You can count on us to be totally honest and upfront with you!
Along with great insurance options, we also offer Financial Services. You can count on us to be totally honest and upfront with you!
Contact us or give us a call at 425-391-8731.