Bundling Insurance Is Such A Bright Idea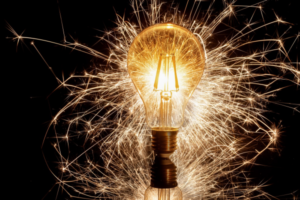 If you haven't looked into bundling your insurance policies together, now is probably a good time to do it…
So what is Insurance Bundling?
Basically, it's consolidating.
If you have two or more types of insurance that you have purchased from the same provider, it is referred to as a bundle.  Typically homeowner's and auto insurance are the common types you would bundle together, but it can be any variation of 2 or more types of policies, such as…
life insurance
rental insurance
umbrella coverage
RV or boat insurance
Most, but not all, insurance companies offer bundling discounts, but each may have its own way of handling the process, which can also be referred to as multi-policy or relationship discounts. Typically, the more policies you purchase the better your discounts are.
Why you should be bundling your insurance…
Obviously discounts are a great reason to bundle, but there are other benefits as well.
The Discounts – As I mentioned above, if you're looking to save money on your insurance, bundling can certainly help. You can receive discounts off your premiums. Also, by bundling, you may be able to lower your deductibles, so your out of pocket expense isn't as high if you need to file a claim.
It makes life less complicated – If you are using one insurance company for all of your insurance needs, it is much more convenient to work with one company to manage all of your policies, and you may only need to make 1 payment a month.
Simplifying Complicated Claims – In the unfortunate event that you would have multiple claims from a single, or even multiple events, you will need to make only one call to get the claims process moving.
Building strong relationships – Because you are only dealing with one insurance company, you will be speaking to the same people for all of your insurance needs, whether it's for a claim, or assessing your current policy needs. They will get to know you and how they can best serve you.
Allstate offers generous discounts for bundling…often up to 25%…give us a call and see how we can help you.

At Whitcomb Insurance, it is our pleasure to sit down with our clients, and we would be happy to sit down with you, answer any questions you might have, whether it's about auto, homeowners, small business or life insurance. You can count on us to be totally honest and upfront with you!

Along with great insurance options, we also offer Financial Services. You can count on us to be totally honest and upfront with you!

Contact us or give us a call at 425-391-8731