What Are Voluntary Insurance Benefits and How Are They A Benefit?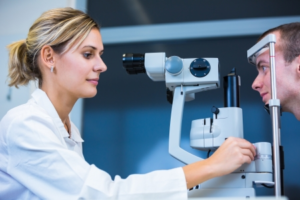 In today's world, most employers provide health insurance coverage for their full time employees, which is one of the benefits of working at that particular company.
Although you may have employer provided insurance coverage, and that's great, it may still not be adequate to cover the costs of many types of health conditions.
For instance if your regular plan doesn't provide:
Dental coverage
Eye exams or glasses
Prescriptions
Adequate coverage for long term illness, serious accident, or disability
Voluntary Benefits are supplemental health plans, extra insurance, that help fill in the gaps when your regular insurance is not enough. And although it is a limited coverage, it can be very helpful when you need additional coverage with:
Hospital costs
Doctor bills
Good preventative care that helps prevent disease rather than treat it after it has begun
Some expenses not related to medical fees
Although the employer may choose to contribute to a voluntary benefits plan, typically the employee makes the entire payment. The nice thing about that is if you leave that job and take another, your voluntary benefit plan is yours, and it goes with you.
Benefits of having Voluntary Coverage for an Accident or Disability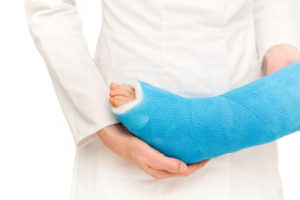 Obviously you don't plan on being in a serious accident or becoming disabled, but you should plan for if  "it" should happen. Although your regular medical plan may cover a great deal of your expenses, more than likely it will leave a sizeable portion for you to cover out of pocket – this is the gap. Your supplemental plan can bridge that gap when it comes to ambulance costs, hospital costs, broken bones or dislocations and so much more.
In the event of disability (whether for health or accident), and you are not able to work, your supplemental plan can help you with your living expenses such as food, rent, and mortgage or car payments, by covering up to 60% of your income in a cash payment.
Benefits of Voluntary Coverage for Critical Illness and Cancer
Similar to accident or disability coverage, coverage for critical illness and cancer can bridge the gap between what your insurance plan covers and what you would normally need to pay out of pocket. You would be paid a lump sum payment in cash to help you pay for your treatment, which would include cancer treatment and other related medical expenses.
If you are an employer, there are many reasons you would want to introduce voluntary benefits to your organization….First and foremost, because you care about the people who work for you. Also you can offer them better rates, because coverage can be purchased at group rates, and for those not working full time, you could offer them this health benefit.
If you are an employee, the reasons for opting in when voluntary benefits are offered are obvious when you start talking about out of pocket medical expenses or cash benefits when you are out of work.
If you have any questions about Voluntary Benefits insurance coverage or if you'd like a free quote, Contact Us at Whitcomb Insurance.