What Is A Vanishing Deductible Reward?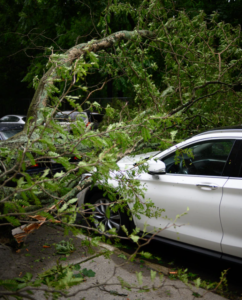 We all wish our auto insurance deductibles would just vanish…wouldn't that make life so much easier? Well, maybe it's possible.
But first, it's important to understand how auto insurance deductibles work…car insurance deductibles are basically what you pay out of pocket when you make a claim. (If your deductible is $500, and your claim is $3000, you would pay $500 and your insurance company would pay $2500.)
Auto insurance deductibles are different from health insurance deductibles; with health insurance, each year there is an annual deductible amount that must be met. Once you have paid that amount, there are no more deductible costs for the remainder of the year. But with auto insurance, no matter how many times you make a claim during the year, you will need to pay the deductible you agreed upon when you signed up for your policy.
Some people choose a higher deductible and have lower premium costs, while others choose a lower deductible and have higher premiums…it's all a matter of what you're comfortable with. If you're not sure what to do, you should talk with your insurance agent.
Shouldn't you be rewarded for good driving?
Several insurance companies have come up with a way to reward good drivers by creating a Vanishing Deductible program. (It's also called a Disappearing or Declining Deductible). It's their way of rewarding customers who are accident-free drivers. Each company that offers the program is slightly different, but all have generally the same idea, you are offered a way for your deductible amount to be lowered the longer you go without having an accident, making a claim, receiving a major violation, and not having any policy premium lapses.
Your good driving habits could pay off…
Deductible Rewards aren't offered in every state, and they aren't necessarily the right option for every driver, so contact your insurance agent to see what works best for you.
At Whitcomb Insurance we appreciate the opportunity to sit down with our clients, and we would be happy to sit down with you, to answer any questions you might have, whether it's about auto, homeowners, small business or life insurance. You can count on us to be totally honest and upfront with you!
Along with great insurance options, we also offer Financial Services. You can count on us to be totally honest and upfront with you!
Contact us or give us a call at 425-391-8731.