What Is Universal Life Insurance And Would It Work For You?
"I don't call it "Life Insurance," I call it "Love Insurance." We buy it because we want to leave a legacy for those we love." – Farshad Asl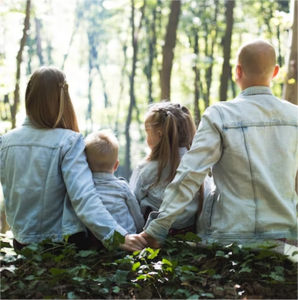 I would like to add to the quote above, that we also want to leave security for those we love.
As you begin to search for the right Life Insurance plan that will protect your family (those you love), you will hear names like…
Term Life Insurance
Whole Life Insurance
Universal Life Insurance
The one term you may not be as familiar with as you are the other two is Universal Life Insurance…so what is it and is it the right choice for you and your family?
What is Universal Life Insurance?
Universal Life (ULI) is a type of permanent life insurance that unless you stop making your payments, will last for the length of your life. What you should know about ULI:
It features a way to save money…it's cash value. You can access the policy's cash value, by withdrawing some of the money or borrowing against it.

Part of your monthly premium goes toward building the cash value, while the other part of payment goes toward the death benefit.

Because you are able to adjust it's premiums and in turn the death benefits, it is more flexible than whole life insurance. Meaning, you can change the amount you pay for your premiums, which will also adjust the death benefit. In fact, it is sometimes called flexible premium adjustable life insurance.
It can be a little confusing and complex, so be sure you are working with an insurance agent who is not only experienced in life insurance, but also a trusted advisor.
Is ULI right for you?
There is more than one type of ULI, each with different benefits, risks, costs and features:
Variable ULI – The policy owner can adjust the premiums, and can invest the cash value in the financial market.
Indexed ULI – The interest on the cash value of the policy is attached to an index of investments.
Guaranteed ULI – This type is often considered the middle ground between whole life and term insurance, because it combines the level premium of term life and the element of investment of whole life.
If you are considering buying a Universal Life Insurance Policy, there are some things you need to keep in mind:
Although you can borrow from your policy's cash value, you will need to pay back the loan with interest.
You can withdraw from the cash value of your policy, and that withdrawal is taxed.
The policy has both a cash value and a death benefit.
Upon the death of the policy holder, the company retains the cash value of the account.
There may be caps on returns.
Your beneficiaries can receive a tax free death benefit.
The cash value of your ULI will not affect your Social Security benefits.
Talk to your Insurance Agent for better understanding to see if this is a good plan for you.
At Whitcomb Insurance, we care about your future, and we would be happy to sit down with you, answer any questions you might have, whether it's about auto, homeowners, small business or life insurance. You can count on us to be totally honest and upfront with you!
Along with great insurance options, we also offer Financial Services. You can count on us to be totally honest and upfront with you!