What is Underinsured Motorist Coverage And Do You Need It?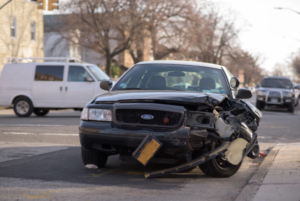 You've been in an auto accident, and the other driver is at fault. Since he/she has insurance coverage, all of your damage should be taken care of by his policy…right? Not necessarily, if the person who was at fault has liability limits that aren't enough to cover your damage or injuries, you may need to cover the difference. You never know when something like this could happen to you, so this is an example of a good time to have Underinsured Motorist Coverage (UIM).
Almost all states require drivers to have auto liability coverage to be a legal driver, but that is not the case for UIM. If you live in the state of Washington, it is not a requirement. But because many motorist choose to carry the minimum amount of liability in order to save money on their premiums, adding UIM to your policy is a smart decision.
***Underinsured coverage is not the same as uninsured coverage which protects you when you are in an accident, and the person at fault doesn't carry any liability insurance.
Types of Underinsured Motorist Coverage:
UIM is usually offered in two different types:
As additional coverage for property damage

This type of insurance is seldom required by states, and in fact, there are many places that don't even offer it
In some UIM coverage, not just your vehicle is covered, but some policies will cover any valuables, such as computers or camera equipment, that might have been damaged in the accident

As additional coverage for bodily injury

Additional coverage for bodily injury is the most common of the two types
Along with paying for medical bills, it can help pay for lost wages incurred by you and/or your passengers
There are some states that require bodily injury UIM as part of your auto insurance coverage
The big question is: Should you have UIM? The answer to that is "Yes"! Although it is not required, it is a smart thing to do for your own protection.
Give us a call at Whitcomb Insurance  we would be happy to sit down with you and help you decide which options are best for you, and answer any questions you might have. You can count on us to be totally honest and up front with you!
Contact us or give us a call at 425-391-8731.