Choosing The Right Car For Your Teen To Drive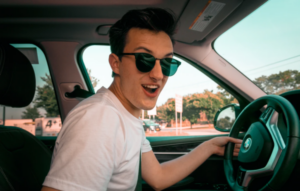 So, there's a new teenage driver in your house…it's certainly an exciting time. But it's also a time that many decisions and choices will need to be made:
How much time driving will he/she be allowed?
When will he be allowed to drive with friends in the car?
Who will pay the insurance?
Who will buy the gas?
And then there's the biggest decision of all…What will he drive? Will it be the family car, will he have a car to use as his own, or will it actually be his own?
Should your new driver have his own car immediately?
Many parents hold off on getting "Junior" his own car right away and let him drive one of the family cars awhile in order for him to not only get used to driving by himself, but also to prove that he is a safe and conscientious driver. And no matter how good of a driver he is, accidents happen…according to the CDC…
Crash risk is particularly high during the first months of licensure. Data from the 2017 National Household Travel Survey indicate that the crash rate per mile driven is 1.5 times higher for 16-year-olds than it is for 18-19 year-olds.
My point is not to discriminate against new drivers, we all had to start somewhere…it's just that they are young, inexperienced and invincible (in their own minds).
And so, with that in mind, whether you get "Junior" a car of his own immediately or wait awhile…
How do you choose the right car?
Safety first! Great safety features to look for are:

Airbags – throughout the entire car
Shatter resistant glass to protect injury from glass shards
Anti-lock brakes to avoid skidding and maintain steering control
Stability control to prevent rollovers
Seatbelts!
You can check your potential new car's safety rating at the Insurance Institute for Highway Safety

Steer clear of "sporty, high performance" cars – obviously most teens would love something like this, but those cars tend to encourage younger drivers to  speed and enjoy the car's performance abilities.
Small is cute, but often not as safe as a midsize car which, because of its weight, offers more protection.
Older cars may be less expensive, but later model cars have more safety features. Additionally, older cars may have more maintenance problems which are frequently not inexpensive.
Financially, rather than purchase a new car for your teen, and have to deal with depreciation, look at newer used cars that have already been through their high depreciation stage. Just be sure to check the history of the used vehicle to see how well it's been maintained and if it's been in any accidents that would compromise its stability.
Insurance is a BIG deal for teenage drivers…once you have made the choice of which car you'd like to purchase, check with your insurance agent for an estimate of the insurance costs.
Give us a call at Whitcomb Insurance  we would be happy to sit down with you and help you decide which options are best for you, and answer any questions you might have. You can count on us to be totally honest and upfront with you!
Contact us or give us a call at 425-391-8731.