Is It Important To Have Special Event Insurance?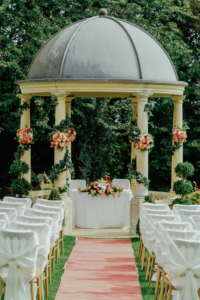 Are you planning a wedding, a fundraising event, a grand opening, a corporate event, a Bat/Bar Mitzvah or any other large event? If you are, I'm sure you have created many "to do" lists…is Event Insurance on your list?
Insurance isn't just for cars, it's there to protect you for many different aspects of your life, in fact, it's main purpose is to protect you, your loved ones and those things that are important to you.
Sadly though, most people don't think of insurance when it comes to the special events of their lives. But situations happen, and if  or when they do, you'll be glad if you have planned for them, and you'll consider your special event insurance money well spent.
What does Special Event Insurance Cover?
Typically there are two types of coverage available:
Liability Coverage – Many venues will not rent to you unless you can show proof of liability insurance. It will protect you incase of…

Damage to property, whether it's a rented venue or an individual's private property. This could cover such things a fire or guest caused damage.
A guest of your event gets injured and needs medical attention.

Cancellation Coverage – In case your event needs to be cancelled for some reason, severe weather, illness or a problem with the venue, cancellation coverage will help you get reimbursed for any expenses or deposits you may have already spent. Also, if circumstances force you to postpone your event, you may be charged rescheduling fees, which the coverage may also help pay.

A great example to remember is the year 2020, and with the quarantine mandates we all had to live with, many events needed to be cancelled.
What you should know about, and when should you buy coverage?
The best time to buy your Special Event Insurance is as soon as you start making purchases or deposits. Talk to your Insurance Agent to see if there are any restrictions on when it can be purchased.
Good things to know before you purchase your insurance coverage are:
If you're using credit cards, does your credit card company have liability coverage?
Does any of your existing insurance policies have any coverage?
Do your vendors or your venue have liability coverage?
These are important decisions to make, give us a call, we would be happy to talk to you about them.
At Whitcomb Insurance we appreciate the opportunity to sit down with our clients, and we would be happy to sit down with you to answer any questions you might have, whether it's about Long-Term Care, auto, homeowners, small business or life insurance. You can count on us to be totally honest and upfront with you!
Along with great insurance options, we also offer Financial Services. You can count on us to be totally honest and upfront with you!
Contact us or give us a call at 425-391-8731.