How Insurance Can Protect Your Small Business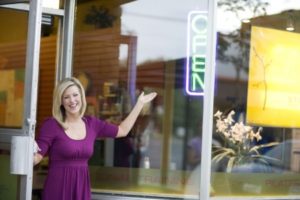 Is your business insurance plan out of date? Was it designed with a one size fits all approach? Has your agent ever even stepped foot in your business?
As a business owner, you want to protect your business in the most effective, economical and efficient way possible. That's why understanding your business insurance policy and keeping it current is so important. But how often do you review it, and when you do, do you know what you're looking for?
When most people sit down to review their business insurance policy they will typically notice a long list of extra coverages with names like, accounts receivable, valuable papers and records, forgery or alteration, the list goes on and on… It seems like with all of these extra coverages you should be taken care of if you need to file a claim right? Before you jump to that conclusion it helps to understand the basics of any business insurance policy.
Business Insurance Basics
The easiest place to start when thinking about your business insurance is to compare it to your renters or home insurance. The three main coverage you need to consider are:
Property: How much would it cost to rebuild your business after a fire? Do you have replacement cost coverage or actual cash value? Do you own your building or do you rent?
General Liability: What if someone is injured on your premises? What if your product hurts someone or damages their property? Your general liability coverage protects you from bodily injury and property damage claims that could arise out of:

Your Premises – location of business
Your Operations – process of your business
Your Products – malfunction in product
Your Completed Operations – future failure of product or work

Business Income: If your business was shut down because of a fire, you would still need income right? How much coverage would you need and for how long?
Keep your business insurance current…
Your business is constantly changing and therefore you need to make sure that your insurance policy is being updated to reflect those changes. If you haven't reviewed your coverage since the day you purchased it, it might be a good idea to sit down with an agent that will take the time to get to know you and your business and give you an honest assessment of your current situation.
At Whitcomb Insurance Agency, we have yours and your business's best interest in mind. We'll take the time to sit down with you and explain what coverage is available, what would suit your situation best, and we'll review it with you on a regular basis to make sure it continues to meet your needs.
Email or  call Whitcomb Insurance Agency –  425-391- 8731.