Why You Need Rideshare Friendly Insurance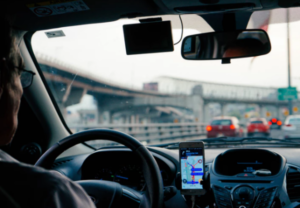 You're not a carpool, you're not a taxi, you're not a bus, you're not just private, you're not just commercial…you're a rideshare driver (or ride for hire). Ridesharing is a great way for you to earn extra income, as well as a great way for passengers to generally get quick transportation when they want and need it. There is no waiting for a taxi or a commuter bus, because wait times for a rideshare are typically shorter.
Ridesharing, usually thought of as Uber or Lyft, has become a very popular, mainstream way to get from point A to point B, with significant growth in the past 3-4 years…people use it when their car breaks down, when they are out of town on vacation or on a business trip, if they've had too much "fun" at an event, or for a myriad of other reasons.
The big risk of driving rideshare…
Like any other type of purchased transportation, there is the possibility of an accident. With taxis or buses, the parent company carries the insurance that will protect it's passengers and their property in the event of injury or loss.
So a rideshare driver has to ask him/herself, "If while driving someone somewhere, will my insurance be enough?" Chances are, your personal insurance will be inadequate. From a couple of surveys that have asked rideshare drivers about insurance, it has been determined that about 80% do not have Rideshare Friendly Insurance.
I'm sure that most drivers think their personal auto insurance should cover anything that may occur, but that is not necessarily the case. Although some of the parent companies do have some insurance for their drivers, it is only minimum liability for your passenger, and there is no collision. There are definitely gaps between the two types of coverages.
Risks of not having a Rideshare Friendly Policy:
If you haven't discussed rideshare with your current insurance company and they find out you are a rideshare driver, they may cancel your policy.

If this happens, other insurance companies may think you are a higher risk because you were cancelled and may only insure you at higher rates, or not at all.

If, while driving rideshare, you are in an accident, and you're at fault, your insurance claim could be denied and you may have to pay for 100% of the repair bills and excess liability out of your own pocket.
We all need to face it…Every time we get behind the wheel, we are at risk…that's why we need auto insurance and why rideshare drivers need Rideshare Friendly Insurance.
 If you have any Auto or Rideshare Insurance questions, please Contact Us at Whitcomb Insurance. We'll be happy to answer your concerns and show you the options that will give you the best coverage at the best rates.