Do I Need To Buy Insurance For A Rental Car?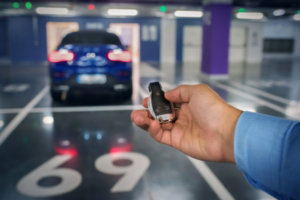 Going on a trip and need to rent a vehicle for transportation? Whenever you rent a car, the rental company always suggests you purchase insurance from them for your rental…should you buy it, or is it necessary? That's a question many of us have to ask.
The best place to look for answers  to make an informed decision is your own personal auto insurance policy, and if you are still a bit confused, call your insurance agent. Oftentimes your own policy's coverage will extend to a rental car, which means that if you purchased the the rental car insurance you would be purchasing something you already have and thus spending unnecessarily.
Is is ever a good idea to get rental car insurance?
Obviously, if for some reason you don't have auto insurance, maybe you don't own your own car, then of course it would be necessary to get insurance from the rental company, but there are also other very good reasons you would want to buy their coverage:
If you are driving in another country, your personal policy may not cover your rental. (This would be a good question to ask your insurance agent.)
Your personal policy may not have collision and comprehensive coverage.
Your  policy may have a high deductible, and you would prefer not to risk paying it.
If you have a credit card that offers rental car insurance, you may feel you are covered, but be sure to check into it, because credit card insurance is not always as comprehensive as you may be counting on it to be.
If you are traveling for business, your company may cover the insurance for the rental car while you are involved in business, but any personal time spent driving may not be covered.
Purchasing the rental insurance could protect your personal policy…If your rental car gets damaged or stolen, and you are using your personal policy, it then has to cover the repair or replacement costs of the rental, which would affect your policy the same as if it had happened to your own car and cause your rates to go up.
If your rental car gets damaged and needs to go into the shop for repairs, your rental company may charge you for "loss of use" while the car is not usable…your personal policy doesn't cover.
Making the decision of whether or not to buy rental car insurance can be confusing, and it can be expensive, whether you purchase too much or you don't purchase enough, and end up having out of pocket expenses to get the rental car repaired or replaced. Consulting with your insurance agent can help you make the decision that will be best for you.
At Whitcomb Insurance we appreciate the opportunity to sit down with our clients, and we would be happy to sit down with you, answer any questions you might have, whether it's about auto, homeowners, small business or life insurance. You can count on us to be totally honest and upfront with you!
Along with great insurance options, we also offer Financial Services. You can count on us to be totally honest and upfront with you!
Contact us or give us a call at 425-391-8731.