Pet Insurance – Is It A Wise Investment?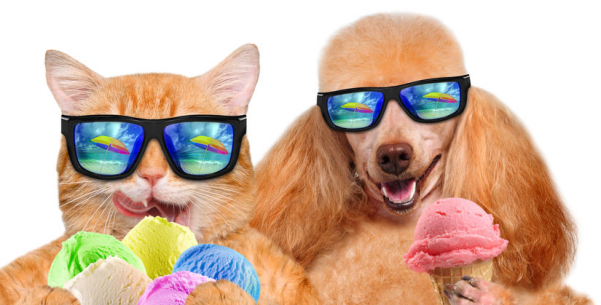 For most of us, our pets are part of our family…we call ourselves their "mom and dad" (their pet parents), we include them in holidays and family vacations, we buy them gifts, get them groomed with ribbons in their hair, they have fancy coats, booties and diapers and we spend lots of money on their treats and toys. So, are they a part of our family…for sure!
Which brings us to the question, should we insure our cats and dogs? Being a pet owner isn't just about having a friend to walk with or teach tricks to, it also comes with responsibility. And that responsibility can become expensive if Fido or Fluffy gets injured or becomes ill. Insuring your pet can be a real life saver! (Even what seems to be a minor injury can cost several hundred dollars.
How can pet insurance help?
Did you know that about every six seconds, a pet owner gets a vet bill for over $1000? So, the help that pet insurance gives, begins by protecting your budget. It may help with:
Unexpected illness
Long term illnesses such as cancer or diabetes
Accidental injury
Health issues specifically related to certain breeds
Poisonings
For more routine coverage, you may be able to purchase additional coverage such as:
Regular checkups
Spay and neutering
Prescription drugs
Hip exams
Dental care
All of these expenses can really add up…with pet insurance you are able to budget for the monthly premiums rather than be shocked at a big bill.
One lady I know has 2 very expensive, full size "Parti Poodles" (a Parti Poodle is one with a white base coat of more than 50% of the body and a secondary color in its markings.) The older of the two dogs developed a knee problem that required not only surgery, but therapy afterward. During his recovery he was in a car accident and re-injured his knee…more veterinarian bills. Pet insurance would have certainly come in handy!
Understanding and Choosing Pet Insurance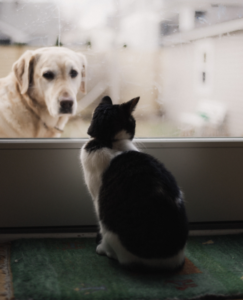 According to the Insurance Information Institute, pet insurance is similar to human's insurance, the cost of the policy depends on the health and age of your animal. Along with the monthly or annual premiums there will be deductibles and limits. Oftentimes you may be required to pay for veterianarian or hospital charges up front, then make a claim for reimbursement.
The American Veterinary Medical Association, which endorses Pet Insurance, recommends these guidelines for choosing a policy:
Look for a plan that allows you to choose your own veterinarian
Be sure the policy is approved by your state's regulatory agency
Understand the financial side of the plan
There is more than meets the eye with pet insurance plans, make sure you understand the coverage before you purchase.
Give us a call at Whitcomb Insurance for all your insurance needs. We love to sit down with our clients, and we would be happy to sit down with you, answer any questions you might have, whether it's about auto, homeowners, small business or pet insurance. You can count on us to be totally honest and upfront with you!
Contact us or give us a call at 425-391-8731.