New Year's Insurance Resolutions To Make And Keep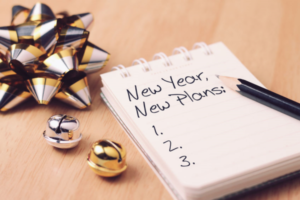 It's a New Year, and as is most people's tradition, it's time to make New Year's resolutions…many resolve to pay off debt, quit smoking, lose weight or exercise more – all very good goals. But unfortunately, many of them never get fulfilled, in fact, only about 9.2%  of the 41% of resolutions made by Americans are accomplished. But I think, whether we succeed or not, we need to keep trying, we're going to be better than if we hadn't tried at all.
I'd like to suggest a different resolution that many of you haven't thought about: maybe it's time to take time to review your insurance policies to make sure they are providing you and your family with the coverage and protection you need and want. A lot can, and has changed since you purchased your policies, and though your coverage hasn't changed, maybe it's time it should – you won't know until you check.
Resolve to Review Your Insurance Coverage
Review your Auto Policies – Have you simply renewed your coverage year after year without considering these things;

Am I underinsured? You may think you have sufficient coverage, but many accidents are much more costly than the minimum coverage that your state may require. Liability is not something you should scrimp on, especially when you consider that the Insurance Information Institute  recommends that you carry no less than $100,000 for bodily injury and $300,000 for an accident.
Am I covered if the other driver is at fault, but they are either underinsured or uninsured? How will I, my family or other passengers be protected?
Check with your insurance agent to see if there are any discounts you could be taking advantage of, such as: discounts for student drivers with good grades, senior discounts, or good driver discounts.
If you have a homeowner's policy, is it bundled with your auto coverage?

Review your Life Insurance Policy – Maybe you don't have a Life Insurance Policy, if not, now is a great time to buy one. If you have one you should consider where you are in life and how much you currently need, which includes if you are insured enough to:

Pay for final expenses
Pay off any outstanding debts
Replace your income for a necessary period of time to allow for such things as your spouse time to secure adequate income or until your youngest child turns 18 yrs old or completes college.

Review your Homeowner's Policy – As with other policies, situations and needs change.

Have you made renovations to your home that would increase it's value, but your insurance coverage is for the previous value?
Have you added such things as a swimming pool, a hot tub or maybe a trampoline? These types of additions could add additional liability coverage needs.
The New Year is a great time to update your home inventory, not only will this help you determine the amount of insurance to carry, but can be very helpful if you are ever faced with recovering from a disaster to your home.
The great thing about setting this resolution, is you have help – we're here to assist you in any way we can.
Give us a call at Whitcomb Insurance  we would be happy to sit down with you and help you decide which options are best for you, and answer any questions you might have. You can count on us to be totally honest and up front with you!
Contact us or give us a call at 425-391-8731.