Auto Clubs, To Join or Not To Join?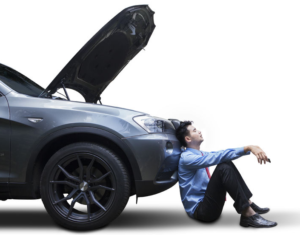 You get in the car to head across town or across the state, and if you're like most people, you seldom give any thought to the idea of getting stranded at the side of the road as a possibility.
But the reality of it is, that most of us, at one time or another will find ourselves in that situation…whether it's from a flat tire, an overheated engine or an accident, we're stopped and we're going nowhere. At that moment, we're either grateful that we had joined an auto club, or we're wishing that we had.
Someday, it's more than likely that you will be one of the 90,000 motorists that get stranded everyday…will you be prepared?
Today, most insurance companies offer the option to purchase an auto club or roadside assistance coverage, yet often times people fail to purchase that option, thinking they are saving money. But without it, they'll probably be paying more for assistance than if they had it.
Typical services included in motor clubs:
As a rule, roadside assistance is on call 24/7
Flat tires
Towing
Dead batteries
Running out of gas (they will bring the gas, you will pay for it)
Locked out
Freeing a vehicle that is stuck or lodged
Some provide additional services such as:

Includes all drivers in your household for services (which gives you peace of mind when your teenager is out on the road)
Trip planning and travel discounts
Car buying discounts
Assistance arrival guaranteed time
Assistance when driving a rental vehicle as well as rental savings
Legal defense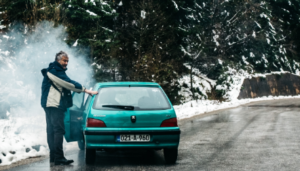 Remember, everyday about 90,000 motorists have car trouble of one kind or another, and the only way you can be totally prepared is to have some type of assistance plan in place…it's just good planning!
You can hit the road feeling confident that in the event of an emergency, we've got you covered…We have a few different assistance packages for you to choose from:
Membership Plans
Pay-per-use Plans
Policy add-ons
They are low priced, guaranteed, and can be added to your current auto policy.
Contact us so we can help you determine what fits your needs best.
For all of your Insurance questions or needs, Contact Whitcomb Insurance
425-391-8731