Do You Need To Insure Your ATV?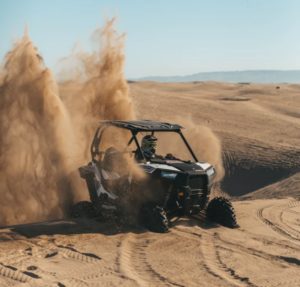 Summer weather has arrived and people are dusting off their "outdoor toys"…boats, campers, jets skis, and ATVs.
ATVs – All Terrain Vehicles – have become more and more popular over the last 10 years; they're great for individuals, groups, and family activities.
But, with the increased popularity also comes increased chance of accidents. especially as people get more comfortable driving them, become more daring and want to experience newer and more exciting and challenging terrains to ride them on.
Are you required to insure your ATV, or is it optional?
There is no straight forward answer to this question, because every state has different requirements. For Washington State residents and riders, you can find all the Washington ATV laws at this site, the site also has links for residents of other states. If you plan on taking your ATV to another state, it would be wise to look up their laws also, because:
some states require proof of insurance to ride off road
some states don't allow ATVs on paved roads
some states require proof of insurance to ride on state-owned property
Should you insure your ATV?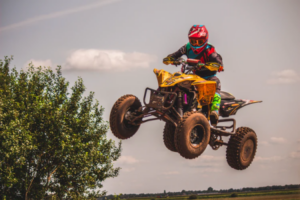 Although ATV insurance may not be required, because of the nature and thrill of the sport, it's certainly a responsible thing to do…especially liability…and the coverage isn't expensive.
Some of the coverage options are similar to auto insurance, they can cover:
Liability for bodily injury – will pay for someone who may be killed or injured in an accident that is caused by you. It can also help pay for possible legal fees.
Liability for property damage – like bodily injury liability, it will pay for damages that have occurred to someone else's property due to an accident that is caused by you. The property can be someone else's ATV or other type of property.
Medical – will cover injury treatment for you and/or your passengers if needed.
Collision – will cover your ATV if it was damaged while you were driving it.
Comprehensive – If your ATV is damaged due to some non-collision incident, such as fire, theft or bad weather, comprehensive could pay for your damages.
ATVs are typically not covered by your standard homeowners' or auto policy…you should talk with your insurance agent to see what coverage your existing policies may have, and what your options are to be sure you, your friends, family and vehicles are protected. These types of accidents do occur…
Just last weekend, some friends took their families off-roading. Two 14 year old girls, experienced ATV drivers, lost control of their ATV. One of the girls jumped from the vehicle, receiving cuts and bruises and a minor concussion. The other girl was thrown off, and the ATV landed on her…she had a more severe concussion, several sprains, burns and required a trip to the ER…thank goodness for insurance!
At Whitcomb Insurance we appreciate the opportunity to sit down with our clients, and we would be happy to sit down with you to answer any questions you might have, whether it's about Long-Term Care, auto, homeowners, small business or life insurance. You can count on us to be totally honest and upfront with you!
Along with great insurance options, we also offer Financial Services. You can count on us to be totally honest and upfront with you!
Contact us or give us a call at 425-391-8731.