What Factors Affect The Cost Of Homeowner's Insurance?
He is happiest, be he king or peasant, who finds peace in his home." – Johann Wolfgang von Goethe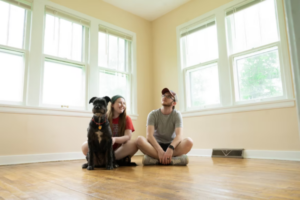 Along with the excitement of a new home, one of the first things new homeowners think about is: How much will my Homeowner's Insurance cost?
Unfortunately, there is no one answer for that question…there are many factors that affect the cost of a Homeowner's Policy, but it's an important question to ask. Obviously, you want the best coverage you can get, while at the same time, you don't want to break the bank.
In this article, I'll try to give you an idea of…
What can impact the cost of your Homeowner's Insurance?
To begin with, where you live is a big determining factor. Such as:

 The state you live in. For example, typically a Wisconsin homeowner pays about $1049 a year whereas by comparison, the average California homeowner pays $1974 yearly.
Is your house in area known for having natural disasters?
What is the crime rate of your area?
Do you live near a fire station?
Is your home in a city, a suburb or a rural area?

What is the condition of your home?

What is the age of your house and what would it cost to rebuild it if it was destroyed? Believe it or not, a newer home is more expensive to insure than an older one.
How old is your roof, and what is it's condition?

What is the condition of your credit score? If your credit score is low, you are a higher risk, which means the insurance company is at risk that you may be unreliable making your payments.
Is there a swimming pool on the property? Swimming pools and other things such as trampolines can raise the cost of insurance, because they raise your liability risk.
Does your home have safety protection features? Systems that can protect your house such as:

Home security system
Impact resistant garage doors
Fire sprinkler system

Are there additional structures on your property that could sustain damage and need repair?

Sheds
Swimming pools
Fences

What deductible did you choose? Choosing a higher deductible (the portion of a claim that you would pay), will lower the cost of the policy, and choosing a lower deductible will raise the cost of the policy.
In a future blog post, I'll talk about ways you can lower your homeowner's insurance.
At Whitcomb Insurance we love to sit down with our clients, and we would be happy to sit down with you, answer any questions you might have, whether it's about auto, homeowners, small business or life insurance. You can count on us to be totally honest and upfront with you!
Along with great insurance options, we also offer Financial Services. You can count on us to be totally honest and upfront with you!
Contact us or give us a call at 425-391-8731.