Understanding Home Based Long Term Health Care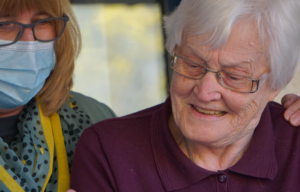 In a previous article I mentioned that in 2019, there were about 54 million people, 65 years or older. According to the US Department of Health and Human Services, and at least half or more will need long-term care in their future, which is custodial and skilled care.
But not everyone will need to go into a nursing home in order to receive the long term care they need. Many people are getting great care right in the comfort of their own home or the home of a family member, where they can remain in familiar surroundings and with the people they know and love.
What is Long Term Home Care?
LTHC (Long Term Home Care), with the assistance of professional care-givers, allows an aging person to stay safely in their home and live as independently as possible as they cope with:
chronic health issues
disabilities
special needs
medical recoveries
disease
Types of Home Care that are available…
Non-medical care, is often referred to as Personal Care and Companionship. The services they offer are:

bathing/grooming/dressing
household work
meal preparation
supervision
errands/transportation
companionship (typically provided by volunteers)

Hourly, long term nursing, which is also called Private Duty Nursing, is the type of service required for more severe medical situations:

help with and care of ventilators and Tracheostomies
medication administration
help with and care of feeding tubes and catheters
caring for those who have Spinal cord injury, ALS, Traumatic brain injury, MS or other serious diseases or conditions

Short term care consists of part time medical services such as a visiting nurse, or skilled care worker, and is intended to help someone recover from a previous health problem, injury or hospital stay. It can include:

physical and occupational therapy
short term nursing
speech therapy
temporary home health services
Home care is not restricted to just Long Term Care, but can also be used for Short Term needs as well. Home Care service providers are not "one size fits all" providers, but each can offer different types of services.
Should you consider buying LTC Insurance? That's a question only you can answer. One thing to consider is that Long Term Home Based Healthcare can be expensive, so when deciding if you should purchase LTC insurance, consider whether or not you have a family history of chronic or debilitating illness…having a policy to cover LTC can certainly bring you and your family peace of mind
At Whitcomb Insurance we appreciate the opportunity to sit down with our clients, and we would be happy to sit down with you, to answer any questions you might have, whether it's about Long-Term Care, auto, homeowners, small business or life insurance. You can count on us to be totally honest and upfront with you!
Along with great insurance options, we also offer Financial Services. You can count on us to be totally honest and upfront with you!
Contact us or give us a call at 425-391-8731.