Should You Choose High or Low Deductibles for Auto or Homeowner's Insurance?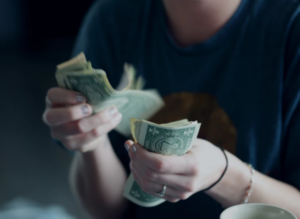 Whether you're talking about Homeowner's or Auto Insurance, the concept is the same…
A deductible is the amount of out-of-pocket money you, as the policy holder, will pay towards damage or loss, if or when you file an insurance claim.
Example: Say you have a $500 deductible, and you file a claim for damages to be repaired on your car for $2500…you would pay $500 to the company repairing the car, and your insurance company would pay the remaining $2000 to the repair company. A deductible could be considered a way for the policy holder and the insurance company to share the risk of possible future claims.
Typically the deductible on a policy is a specific dollar amount, but can sometimes be a percentage of the total amount of the policy. Also, the deductible is intended to be applied to only you, or your property. If someone else is injured or their property is damaged, the liability portion of your policy will take over and pay the other individual up to the amount of liability coverage that is in your policy.
Choosing whether to have a high or low deductible…
The bottom line is this…your choice of a high or low deductible not only affects the amount of out-of-pocket you will pay when you make a claim, but it will also affect the amount of your insurance premiums. A high deductible equates to a lower premium, and a lower deductible to a higher premium.
So isn't it a given that you would automatically choose the high deductible in order to lower your monthly premiums? Not necessarily…in the event of a claim, could you afford your portion of the risk, (the amount of the deductible)?
Choosing a deductible takes some thought…
Considerations for your auto insurance:
How is your driving record, have you had many tickets or accidents? If you have, you should consider a higher premium and a lower deductible, which means less out-of-pocket costs and higher premiums.
What is the value of your car? More expensive cars typically cost more to insure, so you may want to choose a high deductible to save money on your premiums.
Are you purchasing or leasing your vehicle? If you aren't the owner of the car, you will want to have taken great care of it while it was in your possession, so a lower deductible might be the right choice for you, so you can afford to keep it in tip top shape.
Considerations for your homeowner's insurance:
What part of the country do you live in? Is it an area prone to destructive weather such as hurricanes or floods? If so, a policy with a higher premium and lower deductible might suit you better.
How is your financial health? If your income is stable, but there's not a lot left at the end of the month and you don't have a tendancy to make a lot of insurance claims on your home, lower premiums might be the best option for you.
How many claims do you file? If you do, you may want to choose a higher deductible, which might influence you not to file so many claims and pay out of your pocket. Believe it or not, this could save you some money.
Obviously there is more to choosing the right deductible…
Give us a call at Whitcomb Insurance  we would be happy to sit down with you and help you decide which options are best for you, and answer any questions you might have. You can count on us to be totally honest and upfront with you!
Contact us or give us a call at 425-391-8731.