What Should You Do If Your Information Is Part Of A Data Breach?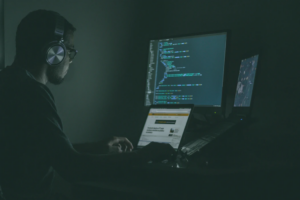 In my last blog post I offered some ideas on what to do if your identity has been stolen, and today I'll give you some steps to take if your information is part of a data breach.
Identity theft and data breaches are closely linked together, although there isn't necessarily a data breach to have your identity stolen, the intent of a data breach is to steal identities.
In today's world of technology, where so much of our personal information is kept in databases on the computers of big companies, there are unfortunately brilliant minds who put their talents and skills to work hacking into those computers, stealing the data that has been collected, and then using that data to commit identity theft or fraud.
It has been determined that in the year of 2019 alone, in the United States, nearly 165 million records have been stolen…putting millions of people's social security numbers, medical, and financial information at risk.
Many of us have been informed by credit unions, banks or corporations that our information may have been compromised during a cyberattack their computers have experienced, if so, what should you do?
Steps To Take If You Are The Victim Of A Data Breach
To begin with, stay calm and don't panic, contact the company or institution that was supposedly breached and confirm they they actually have been, and what kind of information was stolen. Sometimes the scammers are the ones contacting you in an attempt to trick you into giving them your personal information, so never fall for phoney phone calls or fake emails.
Monitor your bank account and credit card statements carefully. Today it's easy to do that as often as you like by logging into your accounts online, and looking for suspicious activity.
Boost your own security…Change your online login passwords, and be sure to make them strong. Also, change any "secret" security questions and answers. If two-factor authorization for login is offered, use it to strengthen your security.
Keep a close eye on your credit report. Federal law requires each of the 3 major companies, Equifax, Experian and TransUnion, to provide you with a free, yearly credit report. Dispute any discrepancies you may see on your report.
Alert the credit unions that your information has been targeted in a data breach. This alert will last 1 year, and companies will be required to verify your identity before issuing any credit against your name.
Along with alerting the credit unions, alert any financial institutes you may have accounts with that you may be the victim of fraud.
To make it harder for cyber attackers to open new accounts in your name, consider having a credit freeze placed on your credit.
There are several credit monitoring services that will notify you of suspicious activity on your credit, you may want to consider signing up for one.
The breached company may offer to help you repair any damage you may have incurred and/or help protect you (they may offer free credit monitoring). This offer of help will last for a specified amount of time…unless there are problems with their offer, you should strongly consider accepting it.
Give us a call at Whitcomb Insurance, along with great insurance options, we also offer Financial Services, and would would be happy to sit down with you, help you decide what would serve you best, and answer any questions you might have. You can count on us to be totally honest and upfront with you!
Contact us or give us a call at 425-391-8731.