How To Choose The Right Life Insurance Plan
Life Insurance isn't a one size fits all insurance policy. Just like any other insurance coverage you purchase, it should be tailored to your needs and desires, otherwise it's not going to accomplish what you need or want it to do.
So, what is the purpose of Life Insurance?
A life insurance policy is intended to provide a certain amount of money when the policy owner dies, and is to pay for such things as
funeral expenses
providing for family members financially if necessary
can be used as a potential investment
pay for estate taxes
unexpected expenses
possible debt owed at the time of death
One of the best things a life insurance policy can do for you, is to give you peace of mind that all the things you're concerned about, such as those listed above, will be taken of and not become a burden for those you leave behind.
Choosing the right Life Insurance Plan
The first question you need to ask yourself is – do you really need it? Of course you do! You may not need what your friends need, but you need what YOU need. You can make that decision by considering these things: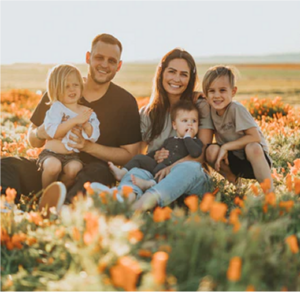 What do you require? Your plan will depend, for the most part, on your lifestyle:
How many dependents you have?
How much debt have you accrued?
Will you want it to help you pay for such things as a child's education or marriage, or help you during retirement?
When should you purchase Life Insurance? When you're trying to decide when you should take the leap and get a life insurance policy, an important thing to remember is that it only gets more expensive as you get older. So, the sooner the better…if your needs (requirements) are not are not that much, you could start off with a smaller policy that can be increased as your requirements do. An excellent time to start is when you get that first "adult" job. Get in the habit of budgeting each month for your coverage…it's a good habit to get into.
Make your own decisions. Get good advice and clear descriptions from people you trust, then make your own decisions. You know your situation, financial and otherwise, and if you have a clear understanding about what your options are, you can make the right choices.
Understand the different types of Life Insurance Policies. There are 2 basic types:
Whole Life (or permanent insurance) – While Whole Life may cost more, it stays in place until you die, (or stop making payments), and is then disbursed to your beneficiaries. Another thing you can do with Whole Life is to use it as a type of savings and cash out it's value while you are still living.
Term – This kind of policy is less expensive, but expires at the end of the term. You can set the term for a specific time frame to be sure to cover such things as when the mortgage is paid off or your kids have graduated from college. The typical term is set for between 10 and 30 years. If after some time has elapsed and you feel the need for more coverage, you can convert to Whole Life.
Choosing the right Life Insurance Policy is a big decision, one you don't want to make lightly. We at Whitcomb Insurance, would be happy to sit down with you and give you all the information you need, and answer all your questions so you can make the decision that is right for you and your family.
Along with great insurance options, we also offer Financial Services. You can count on us to be totally honest and upfront with you!
Contact us or give us a call at 425-391-8731.