Is Your Car Vacation Ready?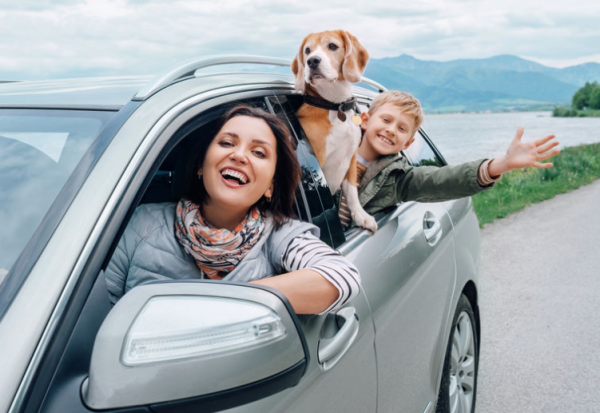 With Spring in the air and Summer on the way…it's time to start planning your vacation… While many will be flying or cruising, there are just as many, or more, driving their cars.
Driving is a great way to vacation:
There are no long security lines like at the airport or the docks, and no departure times that can make you feel rushed and stressed.
Your vacation can be at a slower pace.
You don't need a rental car once you've reached your destination.
You can see your country, and you can choose where and if you'd like to stop to see something of interest.
You can pack lunches and snacks for the road.
It costs less, especially with a family, than buying airline tickets.
You can pack what you want to take, not what you're limited to, and you can even take your dog if you want to.
You can spend some geat time with your family.
Although I'm not advocating traveling only by car, there are definitely a lot of reasons why it's a good idea. So if a vacation road trip is in your future, take the time to prepare your vehicle for a safe and car-trouble free vacation. Yes, "things" can still happen no matter how well prepared you are, but by using this checklist to get your car ready, you'll increase your chances of a fun filled vacation.
Tips for a vacation ready car.
There are some things you can, if you want to, do yourself:
Check your tires

Make sure they have plenty of tread on them to prevent blowouts

It's easy to do – insert a penny into the tread, with Abe Lincoln's head upsidedown. You shouldn't be able to see all of his head, if you do it's time for new tires.

Make sure the tires have plenty of air pressure in them – the right amount is listed on a sticker inside the driver's door.

Make sure the air filter is clean, the windshield wiper blades are in good shape and the washer fluid is full. (When you take your car in for an oil change, these things can all be taken care of for you)
Make sure all lights – headlights, tail lights, blinkers, fog lights and dashboard lights – are working well.
Things a mechanic should do:
Check the brakes and brake fluid – they critical to the control and safety of your car.
Get your car a lube job and oil change.
If any of your dashboard lights are on, have them checked out to see what's going on.
Check all the hoses and belts in the engine.
Make sure the heater and the air conditioning are working correctly.
Make sure your battery cables are attached securely and that there is no corrosion build up.
Here is something we can help you with…make sure your Auto Insurance is up to date and you have enough coverage to protect you in case of a problem.
Give us a call at Whitcomb Insurance for all your insurance needs. We love to sit down with our clients, and we would be happy to sit down with you, answer any questions you might have, whether it's about auto, homeowners, small business or pet insurance. You can count on us to be totally honest and upfront with you!
Contact us or give us a call at 425-391-8731.