Are You Prepared To Evacuate?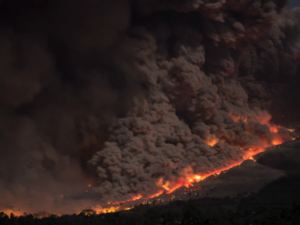 2020 has been an interesting year…first we're being told to quarantine in our homes for unknown periods of time, and I think we got an idea of how we might need to be prepared to quarantine, but it might be a bit more challenging if we need to leave our homes and survive…evacuate.
Many might think they will just go to a motel and eat at restaurants, but that typically is not always possible, logistically or financially. So the wise thing to do is to prepare, in advance, the essentials that you and your family will need to survive if you're told to evacuate.
Plan to be ready to go…
The first thing you should do is know what types of disasters can occur in your community, know where the local shelters are, and make a plan for where you will go if you must evacuate. A great resource to have is the FEMA mobile app which will have a list of active shelters in your area.
Then you need to assemble an emergency kit:
A good way to prepare your kits are to have each person have an easy to access kit – backpacks are great containers for your supplies, and easy to grab and carry. (Some backpacks will hold your sleeping bag, but if it doesn't, bring one anyway.) Even the youngest in the family could help carry some of their own supplies.
A good basic kit will include:
Three days supply of water for each person, which would equal about 1 gallon of water each. These, of course, will be too heavy for your backpacks, so you should plan another way to grab them and put in your car.
Three days supply of nonperishable food for each person, which could consist of dry cereal, protein bars, dried fruits and vegetables, and don't forget healthy snacks. Of course you could pack canned foods, but they will be heavier and possibly bulkier. If you do bring canned foods, don't forget to pack a can opener in at least one of the bags.  And don't forget to pack food and water for your pets.

Don't forget to rotate these foods yearly so they don't get old and stale. Maybe you could set aside one day a year to eat and replace your emergency food.

Food supplies would also include baby formula, diapers and wipes
Mess kits to eat with
First aid supplies and facemasks
Flashlight  and small radio – there are some nice non battery flashlights available, but if you bring a battery powered one, bring extra batteries
Charging cables for your cell phones (this wasn't on the list a few years ago)
Prescription medications (they may need to be put in your bag at the last minute)
A change of clothing
Credit card and cash
Personal hygiene products
A multi-purpose tool
Garbage bags
Sanitation supplies
Games and other activities
Paper and pencil
Matches
If you have time to grab a few extras before you go, (but only if the essentials are already to go), don't forget…
Important Documents such as social security cards, birth certificates, insurance policies and passports
Valuable jewelry
Photo albums
The ideal place to store your emergency supplies would be in your car, but that's not always possible. So keep them in a good "exit" location, where everyone is able to grab theirs quickly and easily.
Another important part of being prepared is to make sure your homeowner's policy will give you the coverage you need.
At Whitcomb Insurance, we would be happy to sit down with you and give you all the information you need, and answer all your questions so you can make the decision that is right for you and your family.
Along with great insurance options, we also offer Financial Services. You can count on us to be totally honest and upfront with you!
Contact us or give us a call at 425-391-8731.