Meet the Team at Whitcomb Insurance Agency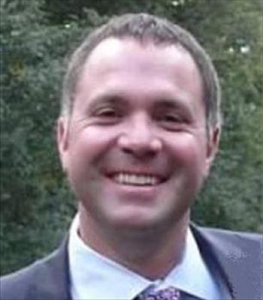 Aaron Whitcomb
Aaron has been with Allstate Insurance and the Whitcomb Agency since 1996. Aaron joined the family owned agency in 1996 and became the full time agent when his Aunt and Uncle retired in 2008. Aaron prides himself in taking a genuine and caring approach to his business. Aaron always has the best interest in his customers needs and values the trust they have in him to maintain long lasting relationships.
Aaron grew up locally in Kirkland and graduated from Oregon State University in 1996 where he graduated with a B.A. in Business Finance. Aaron resides in Sammamish with his wife Jana (and dog Fred) and enjoys golfing, boating and traveling.
---
Aaron Lee
Aaron has been in the insurance industry since 2009 starting out selling Health and Life insurance and transitioning into P&C with Allstate in 2011. Aaron enjoys interacting with customers the most and is focused on educating each individual about how their insurance can better protect their family.
As a father of two young girls Aaron understands what's important to Young families. He grew up locally in Bellevue and attended the University of Washington where he graduated with a B.A. in Business Administration. While not at work Aaron takes advantage of the beautiful outdoors here in the Great Northwest running trails and hiking with his family.
Fun Fact: Aaron worked a summer internship back in 2004 with the Whitcomb Insurance agency; so he' technically been here longer than Trish.
---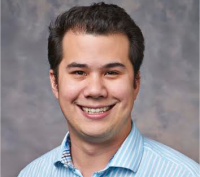 Ryan Wong
Ryan has been with the Whitcomb Insurance Agency since the summer of 2013. He specializes in helping people obtain the protection they need for their home, auto, business, life and other insurance needs. Ryan enjoys making insurance easy and understandable assisting in everything from identifying gaps in your coverage to finding you the best available discounts.
Ryan grew up locally in Sammamish and graduated from Gonzaga University in 2013. When not at work Ryan enjoys spending time with his family, working on his golf game and exploring the wineries of his new hometown Woodinville.
---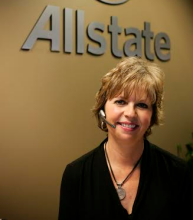 Trish Ropell
Trish has been with Allstate and the Whitcomb Insurance Agency since 2006. She specializes in claim support, helping clients with customer service and other policy related needs. Trish prides herself as being hard working, dependable and very passionate about her job in helping customers in every way she can.
Trish resides in Sammamish and enjoys spending time with her husband Brian, their 2 daughters and their Yorkie (Kacie). She enjoys cooking, walking and taking pictures.
---